☰ MENU
July 2016 - Harvard Companies Inc.
This subject has 6 items assigned...
Boyd B. Burton
Senior Vice President
Specializing in multifamily & senior living properties, Mr. Burton brings over 30 years' experience to Harvard Companies. Following a Bachelors' degree in Investment Finance through the University of Texas system, Mr. Burton earned two Masters' degrees (International Business and Marketing) from the University of Houston.
Following a brief stint in private banking and as a stock broker, he followed his heart into the real estate business in late 1980 and since then has syndicated, developed, financed and/or owned over 100 properties totaling more than 25,000 living units.
As a former Managing Director of a mid-sized Investment Bank and an advisor to private equity firms, he has served as a senior executive of firms and/or portfolios on three different continents, delivering more than billion to his clients and/or partners.
He is bilingual and can communicate to a limited degree in two additional languages. He and his wife are the parents of four and grandparents of six. He enjoys traveling, hiking and cycling.
Steve Hakes
Senior Vice President – Finance
Specializing in Real Estate Investment Advisory, Mr. Hakes brings over  for over 15 years' experience to Harvard Companies.  After attending the United States Air Force Academy, Steve graduated from Otterbein University in Westerville, Ohio.
Mr. Hakes has spent the past 15 years helping Real Estate Investors  grow their portfolio by providing financial analysis of trades as well as financing through Uptown Funding's Commercial Loan Division.  Through his career he as served as a Director of an FDIC Bank as well as owning and operating his own Commerical Mortgage Banking operations.
Known for his ability to advise clients on how to identify properties as well as structure financing makes him a great assets to your team of advisor.
Steve has hosted a top show on Dallas KLIF Radio show Real Talk Texas as a Real Estate Expert for investors in the real estate market.
Married over 30 years to his wife Dana, Steve and three children, and two daughter-in-laws who currently reside in Dallas.  He enjoys spending time with family, golfing and fishing.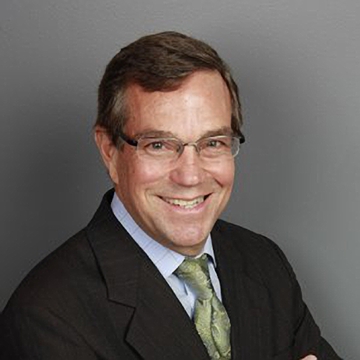 Randall R. Turner
President
If there's a new commercial river front mixed-use development or acquisition/disposition deal coming together in the Dallas Metroplex, Randall Turner is probably a part of it. Randall is known in real estate circles as "The Rainmaker," for his ability to source development, brokerage and rehab deals particularly those centered in downtown Dallas and the urban core. The breadth of his experience, knowledge and understanding includes successful development partnerships & investing. His capabilities include investor driven land and building acquisitions, dispositions, tenant representation, design build-to-own, strategic planning, project management, landlord, federal, state and municipal negotiations, municipal tax incentive negotiated structures, financial feasibility modeling and more spanning 33 years. Under Randall Turner's Leadership, Harvard Companies, Inc. has assembled as a principle over 2,000,000 square feet of partnerships in downtown Dallas alone that include office buildings, high-rise office buildings to apartment conversions, retail, $30 million 270 room hotel acquisition & redevelopment, downtown garage, parking lots, advertising kiosks, billboards and other Urban core assets. In 2007, Randall worked on a $24 billion mixed use development to relocate Love Field to Dallas Executive Airport and develop a 3 mile long River Walk mixed use development on Love Field called The Texas Riviera. (TheTexasRiviera.com) That project was endorsed by every project developer and every council member and Mayor we presented to but failed the approval of Herb Kelleher, CEO of SW Airlines who threatened law suits if forced to relocate to the Dallas Executive. Prior to that, Randall helped in the formation of an investor partnership and acquired the entire Town of Angel Fire, New Mexico and the subsequent disposition – 11,000 acre town and ski resort of Angel Fire,  including a hotel, 4,000 residential lots, time share developments, equestrian center, undeveloped land, apartments, homes, ski resort & buildings, ski mountain and condos.
Doug Macari, CCIM
Vice President
Doug Macari has spent 25+ years in the commercial real estate sales, leasing, investments and the business development arena.
Charles Lester
Senior Vice President
Since 1984, Charles had continued to develop proven and reliable solutions that help his clients navigate through many different processes for most real estate transactions.  He takes pride with his successful outcomes and connect individual services into one complete process. Additionally, Charlie shows his clients different outcomes based on best practices and past experiences for the right decision.
Charlie employees the best talent regarding market knowledge, space planning, construction management, lease or sale analysis and synchronize the process for your best solution.  This ultimately, sets him apart by defining a unique operational structure that streamlines every project.
As a result, he work with great efficiency as projects are completed on time, under budget and his client's receive maximum value.
Jim Nelms
Senior Vice President – Tenant Representation
Jim has more than 30 years of commercial real estate experience with an impressive client roster that includes such high-profile firms as Ford, KIA, McDonald Douglas, Marriott, Baker Botts, LLP, Transamerica, Credit Union of Texas, and New York Life, among others. Throughout his real estate career, he has built partnerships with key decision-makers at both Dallas-based and national firms, representing more than 10 million square feet of transactions with a value of billion. His tenacity and creativity have allowed him to develop real estate solutions that improve the financial and organizational position of his clients.
He has worked for firms in office, industrial and international real estate endeavors, acting as their advocate in corporate relocations, consolidations, restructures, expansions and building and land sales and development pursuits.
Prior to forming Helvetica Partners, LLC., Jim began his career at Swearingen Company in 1979, became a senior partner with Fults Associates in 1981-1999, while there negotiated some of the cites largest lease transactions and was senior managing director with Julian Studley 2000-2009, while there negotiated Baker Botts lease for 183,000 SF. as well as 6 other major corporate headquarters leases.
Jim also worked at Colliers International from 2009 to 2011, and while there created Colliers Education Practice Group with over 20 professionals serving the education Industry. While at these companies, Jim consistently received awards for production including the Top Producer and Pinnacle Awards. Jim was recognized by the Dallas Business Journal as one of the "Top 25 Heavy Hitters" several times