☰ MENU
Leadership Archives - Harvard Companies Inc.
These are the dedicated professionals that are a part of our company.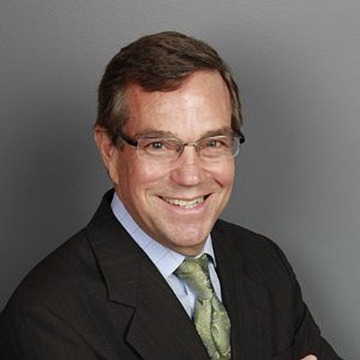 Randall R. Turner
President
If there's a new commercial river-walk mixed-use development coming together in the Dallas Metroplex, Randall Turner is probably a part of it. Randall is known in real estate circles as "The Rainmaker," for his ability to source development, brokerage and rehab deals particularly those centered in downtown Dallas and the urban core. The breadth of his experience, knowledge and understanding includes successful development partnerships & investing. His capabilities include investor driven land and building acquisitions, dispositions, tenant representation, design build-to-own, strategic planning, project management, landlord, federal, state and municipal negotiations, municipal tax incentive negotiated structures, financial feasibility modeling and more spanning 33 years. Under Randall Turner's Leadership, Harvard Companies, Inc. has assembled as a principle over 2,000,000 square feet of partnerships in downtown Dallas alone that include office buildings, high-rise office buildings to apartment conversions, retail, $30 million 270 room hotel acquisition & redevelopment, downtown garage, parking lots, advertising kiosks, billboards and other Urban core assets. In 2007, Randall worked on a $24 billion mixed use development to relocate Love Field to Dallas Executive Airport and develop a 3 mile long River Walk mixed use development on Love Field called The Texas Riviera. (www.TheTexasRiviera.com) That project was endorsed by every project developer and every council member and Mayor we presented to but failed the approval of Herb Kelleher, CEO of SW Airlines who threatened law suits if forced to relocate to the Dallas Executive. Prior to that, Randall helped in the formation of an investor partnership and acquired the entire Town of Angel Fire, New Mexico and the subsequent disposition – 11,000 acre town and ski resort of Angel Fire,  including a hotel, 4,000 residential lots, time share developments, equestrian center, undeveloped land, apartments, homes, ski resort & buildings, ski mountain and condos.
Rajan Mathai
Vice President
Rajan Mathai, Vice President of Harvard Company runs our residential sales and was formerly a top producer with one of the largest national residential brokerage companies as a top producer for over 10 out of the last 14 years. Whether you are looking to buy or sell, you are secure in the best professional hands. With the strengths of well earned client trust and solid real estate experience as a top tier leader, Rajan will secure the results you will value and refer to your friends and family. Rajan breezes through the marketing and mechanics of home transfers with amazing swiftness. A winner of numerous achievement awards, including Realtor of the Year (Hot-on-Homes 2011), Top Twenty in Collin County, and #2 Star Award, his listings sell in 7 days or less. He knows where dreams live. Rajan has an extraordinary and consistent personal touch with many, many references. Rajan speaks five languages: English, Hindi, Malayalam, Telugu, Urudu, Tamil.
Jim Nelms
Senior Vice President – Tenant Representation
Jim has more than 30 years of commercial real estate experience with an impressive client roster that includes such high-profile firms as Ford, KIA, McDonald Douglas, Marriott, Baker Botts, LLP, Transamerica, Credit Union of Texas, and New York Life, among others. Throughout his real estate career, he has built partnerships with key decision-makers at both Dallas-based and national firms, representing more than 10 million square feet of transactions with a value of billion. His tenacity and creativity have allowed him to develop real estate solutions that improve the financial and organizational position of his clients.
He has worked for firms in office, industrial and international real estate endeavors, acting as their advocate in corporate relocations, consolidations, restructures, expansions and building and land sales and development pursuits.
Prior to forming Helvetica Partners, LLC., Jim began his career at Swearingen Company in 1979, became a senior partner with Fults Associates in 1981-1999, while there negotiated some of the cites largest lease transactions and was senior managing director with Julian Studley 2000-2009, while there negotiated Baker Botts lease for 183,000 SF. as well as 6 other major corporate headquarters leases.
Jim also worked at Colliers International from 2009 to 2011, and while there created Colliers Education Practice Group with over 20 professionals serving the education Industry. While at these companies, Jim consistently received awards for production including the Top Producer and Pinnacle Awards. Jim was recognized by the Dallas Business Journal as one of the "Top 25 Heavy Hitters" several times
Ed Ulbricht
Senior Vice President – Project Developer & Build-To-Suit
Ed brings a wealth of operational and organizational management skills to any project he's involved in. With a Bachelor's Degree in Environmental Design and a Master's in Architecture, Ed has proven that he is one of the top project managers available. In fact, he currently provides project management, executive and operational support on a consulting basis for numerous companies.
In the past he's served as Executive Vice-President for the Amend Group (formerly WorkPlaceUSA, Inc.), an integrated professional real estate and development company. While there, he was responsible for P&L, as well as organizational and operational functions. During his seven year tenure with Amend, he held several executive level management positions while building a project management organization that consistently achieved extraordinary results.
His knowledge and expertise includes program and operational management, process development and implementation. His broad experience includes serving as Executive Vice President of Development for CiCi Enterprises, Inc. and for U.S. Physical Therapy, Inc. After serving as a Professor for the College of Architecture at Texas A&M University, Ed spent the first five years of his career in management positions at CRSS Architects & Engineers and Scott & Strong Architects.
From the planning stages of a development to completion, Ed possesses the knowledge and skills to see to it that project is completed on time and on budget, always exceeding expectations.
Keith Smith
Senior Vice President – Residential
Keith is a seasoned real estate broker with expertise in the industry since the 1980's. His depth is valued as a developer of multifamily properties, commercial real estate acquisitions and disposition, a licensed as mortgage broker, and a vast knowledge of buying, selling and representation of buyers in the residential real estate market. Experienced representation of several developments in the Uptown.
James Walker
Investor
He began his career in commercial real estate out of Chicago, Illinois. He was in charge of several cities In Texas, which included properties In Dallas, Houston and San Antonio. He also worked commercial projects worth hundreds of millions of dollars in several states as well, in Colorado, Pennsylvania, and New York.
After ten years in the CRE industry, Mr. Walker worked for a real estate company, out of Boston Mass. He acquired over 3,000 apartment units around Dallas and has set up a team to Lease and manage these units. In 1990 James was self-employed in real estate business in downtown Dallas.
The last nineteen years James has acquired many commercial, apartment and retail properties for various partnerships in the heart of downtown Dallas. James also plays an active role in tenant representation and site location work for tenants including the Donut Palace, a retail chain in Dallas. James became a commercial real estate broker in 1979.