☰ MENU
May 24, 2018 - Harvard Companies Inc.
This subject has 1 item assigned...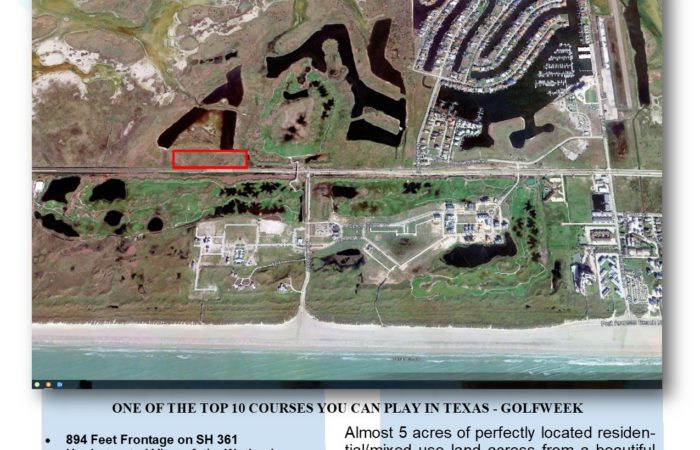 Almost 5 acres of perfectly located residential/mixed use land across from a beautiful resort golf course tucked between Mustang Island and Corpus Christi Channel offering the best of the Texas Coast in one location. Fly in, play golf, dinner & entertainment across the street (Black Marlin Bar & Grill), golf cart to the beach, deep sea or bay fishing. You have arrived.
+
May 24, 2018